The TIMEleSS project aims at studying interfaces in the Earth's mantle combining observations from seismology, mineral physics experiments, microstructures, and wave propagation modeling. It is supported through a bilateral grant, from the ANR in France and the DFG in Germany. The project is led by Sébastien Merkel and Nadège Hilairet at the Université de Lille, Christine Thomas and Carmen Sanchez-Valle from the Westfälische Wilhelms-Universität, Münster, and Sergio Speziale from the Deutsche GeoForschungsZentrum, Potsdam.

Project launch: March 2018
Duration: 36 months
Total ANR-DFG funding: 700 000 €
Latest news
C. Sanchez, C. Thomas, and S. Merkel are in Münster for discussing the outline of the project, laying out the time tables and discuss about hiring of students. More to come soon!
TIMEleSS PI's are calling for abstractsat EGU 2018! Look for session sessions
Deadline for abstracts submission is tomorrow, Wednesday 10 January 2018, 13:00 CET. Hope to see you in Vienna !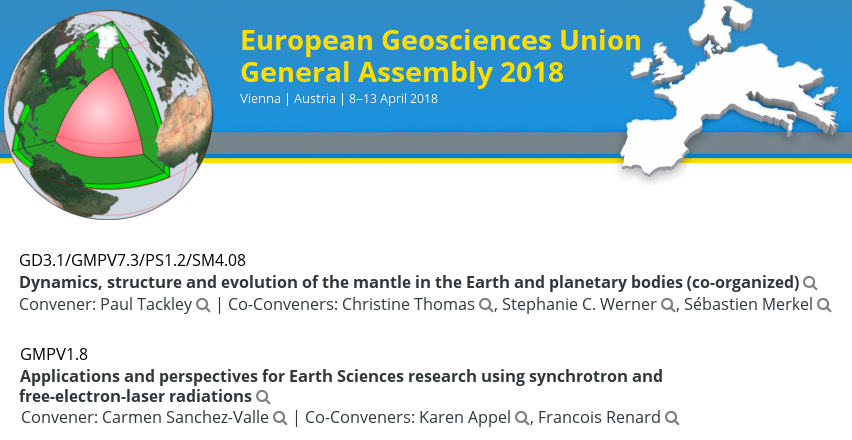 Partners
Partner institutions
Participating laboratories
Funding bodies