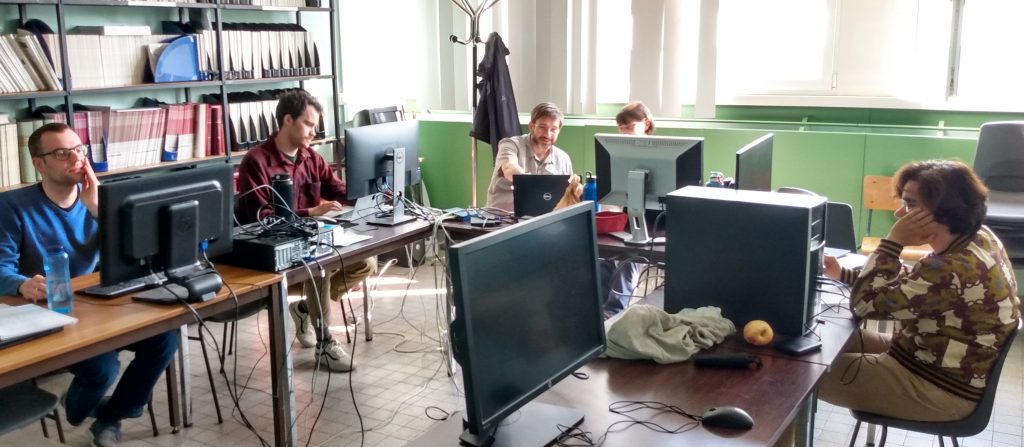 The synchrotron guys of the TIMEleSS project met up for a datatron the second week of May 2019. During a TIMEleSS datatron, we all sit in a room and get moving on data processing from our recent synchrotron experiments!
The datatron was attented by M. Krug, E. Ledoux, and J. Gay, PhD students involved in the TIMEleSS project, S. Merkel, the PI for TIMEleSS. We also welcomed 3 guests during this week: J. Wright, from ID11 at ESRF, A. Dewaële from CEA, and M. Bykov from the Bayerisches Geoinstitut.
The next TIMEleSS datatron has not been planned yet but may happen later in 2019.