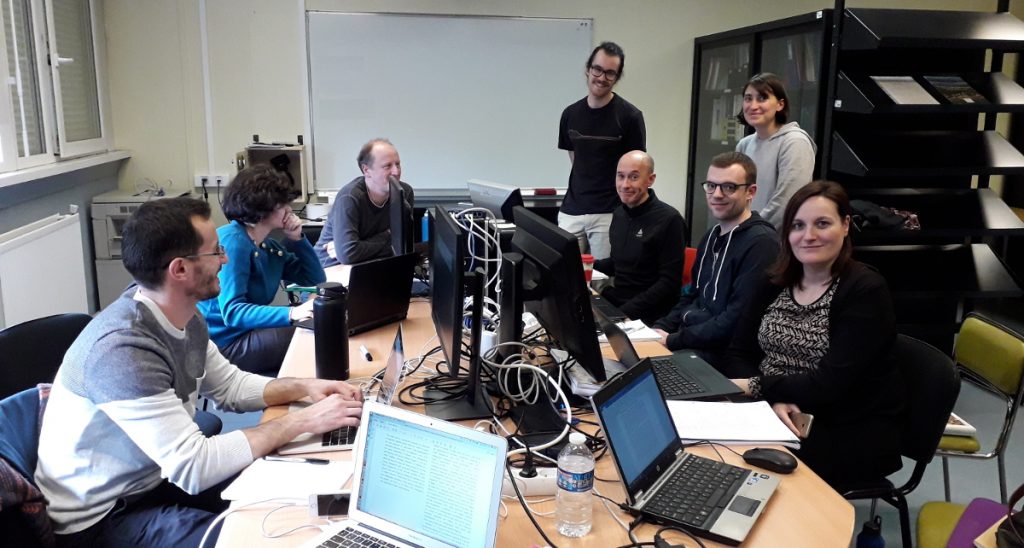 The TIMEleSS team is holding its second training session on multigrain diffraction data processing. The session takes place on Feb 11-15 at the Université de Lille, in France. Participants (left to right on the image) include Julien Chantel, our guest Agnès Dewaele, Sébastien Merkel, Jeffrey Gay, Sergio Speziale, Estelle Ledoux, Matthias Krug, and Carmen Sanchez-Valle.
The session is an opportunity for all members to get trained in multigrain diffraction data processing but also to standardize our data workflow strategies.
More to come soon with the TIMEleSS-tools developed at this occasion!