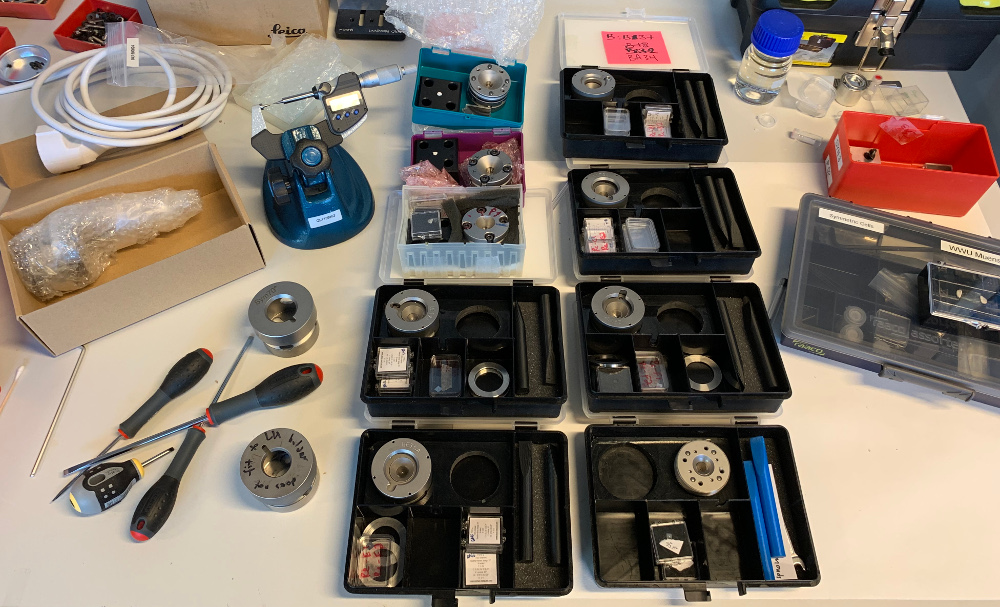 The TIMEleSS group is at the PETRA III synchrotron this week-end. Matthias Krug, Estelle Ledoux, Jeff Gay, Julien Chantel, Carmen Sanchez-Valle, Sébastien Merkel, and special guest Anastasiia Zadoia will be spending some time at P02.2…
Two months of sample synthesis, polishing, coating, cutting, and 10 diamond anvil cells loaded.
Nights will be shorts for the next four days. Let's cross fingers, we need data for our next multigrain diffraction datathon!