New publication in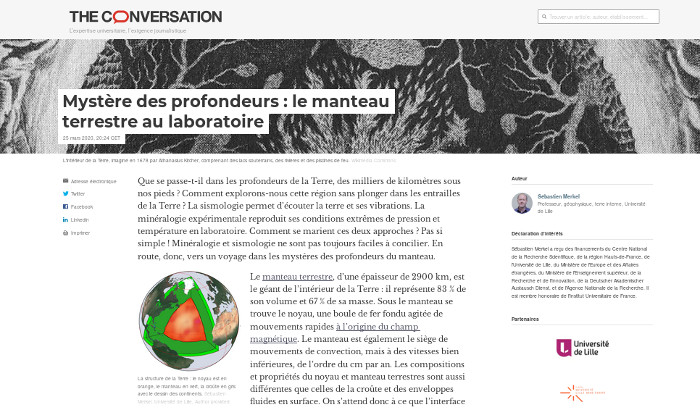 the French edition of The Conversation!
The Conversation is a network of not-for-profit media outlets that publish news stories written by academics and researchers.
In this paper, TIMEleSS PI S. Merkel speaks about the Earth's lowermost mantle, seismology, high pressure / high temperature mineral physics, and how phase transformations help us understanding deep Earth processes!