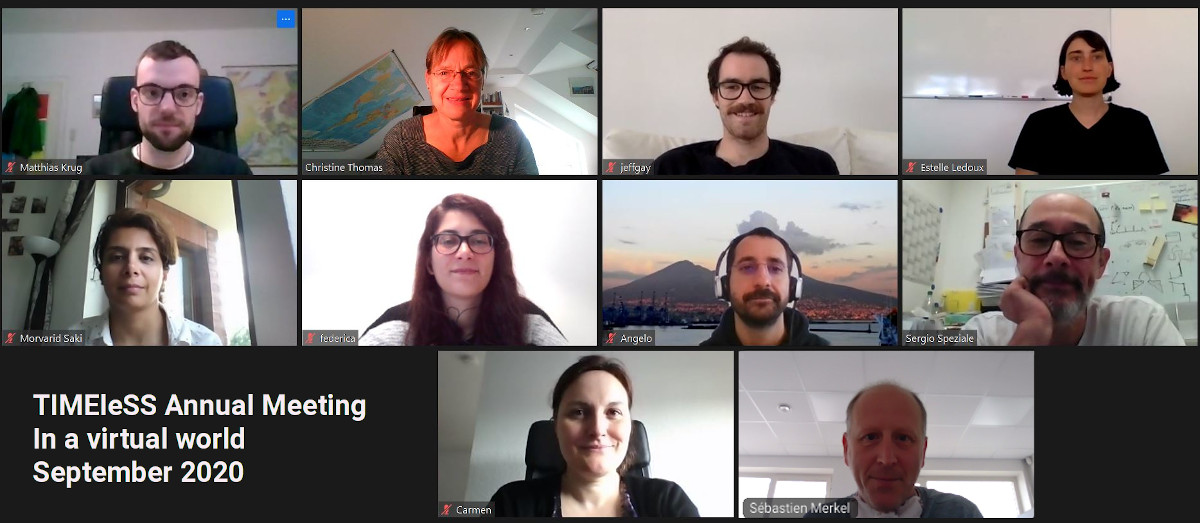 The 2020 TIMEleSS Annual Meeting was held online on 8-9 September 2020. Members from the Université de Lille (Julien Chantel, Jeffrey Gay, Estelle Ledoux, Sébastien Merkel), the Westfälische Wilhelms-Universität, Münster (Matthias Krug, Federica Rochira, Morvarid Saki, Angelo Pisconti, Christine Thomas), and the Deutsche GeoForschungsZentrum, Potsdam (Sergio Speziale) met for two half-days to discuss current advances and future plans.
The first day was dedicated to progress report by the PhD students. The second day followed by a scientific presentation by our guest Morvarid Saki and discussions on the geophysical implications of the results.
Despite the 2020 conditions, the TIMEleSS project is nicely moving forward. Students are reaching a stage when they fully interact with each other. The PIs can't wait for next year with results and publications!